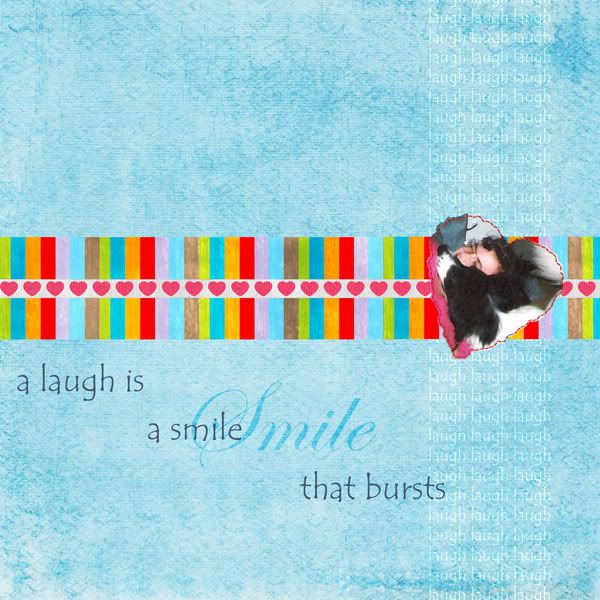 This is for the
March Quote Challenge
at DSO, led by
andrea dickinson
.
You may not be able to see it, but everytime I look at this picture I know my sister is laughing hysterically.
her and that dog!
ribbon - lovely sample - bad candy
robinsegg paper - blossom love sampler - by chrissy snow
striped paper- blue paisley - by mommyscraps
heart frame - Dear Mother - by Helen Monteiro
Smile - Edwardian Script
quote and backdrop - Tempus Sans ITC
I really love that DSO gives kits as posting bonuses (they are really pretty!) and don't do the whole point system. I can't always do 20 layouts in a month just to get a buck off of some store item. I actually don't do challenges that give coupons as rewards.. maybe I'm missing out on something, but I prefer it this way.