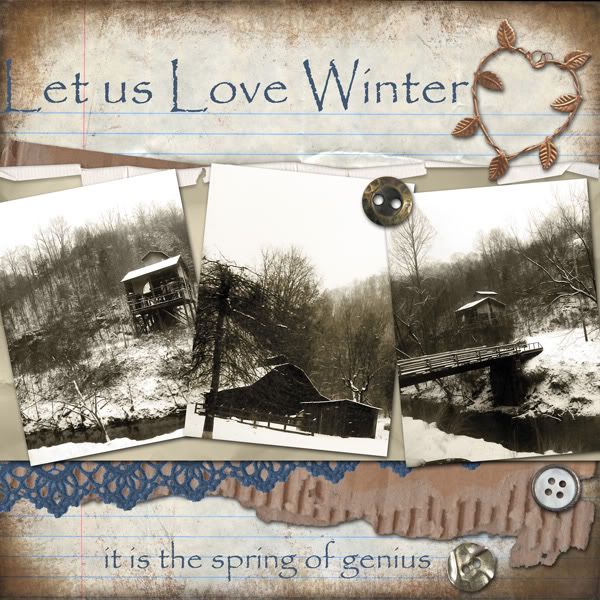 New Challenges at DSO! This is for the
March Scraplift Challenge
led by
Beth
! She has a beautiful posting bonus up (hint hint: it has butterflies!!)
I really love these photos I took while driving. I changed them to "newspaper" black and white and then duplicated the layer. I changed the duplicate layer to Overlay, then sepia tone and finally turned the opacity down to 50%. I think it makes the BandW a little richer. There are some really nice actions out there for beautifying BandW but I forgot to load them into my PSE7.
papers, lace and bronze heart by Gunhild (CU items) and the buttons are from the scrappin cop (CU items). font used is Payrus.

Keep checking back for a new freebie sometime within the next week! It's for the Colour Challenge at DSO - and those are always fun! I'll give you 2 hints about my freebie:1) it has quilled flowers and 2) here's..