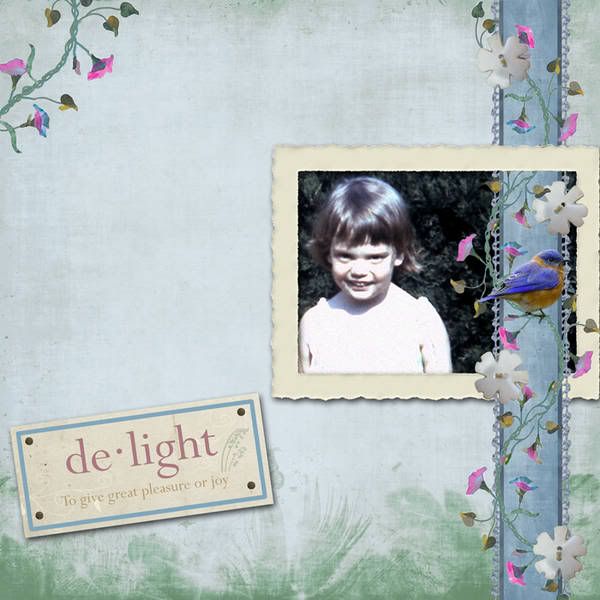 for
April 2009 Scraplift challenge
at DSO, using Livia's fantastic page titled : Chelly as inspiration. Challenge is being led by
Beth Long
. Be sure to click the image for a better view.
The ideas that inspired me : picture frame to the side with a border, the flowers, having a Word art tag and the "grungy" (yet sweet) feeling to the background paper.
all elements and paper Made by Renee from my kit entitled "Morning Glory"(soon to be part of the April 2009 Color Challenge - so watch for it!). Thanks to scrappin cop and delicious scraps for their CU items, obsidian dawn for the brush on my wordart tag.
Since you were so nice to stop by my blog, I'm going to give you this layout as a QP. Enjoy!
download here