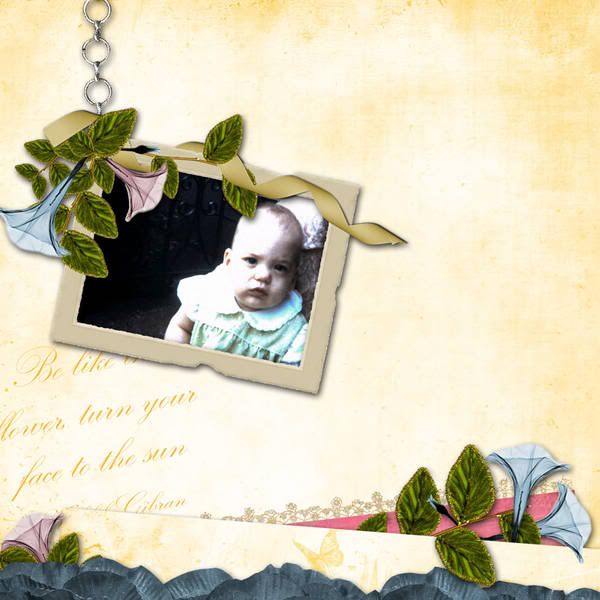 Yep, that's me in that picture.
This is my page for the
April 2009 Quote Challenge
at DSO led by
Andrea Dickinson
. Be sure to click the image for a better view... and let me know what you think!
all papers, elements, cluster frame and edge made by me for my new kit Morning Glory.
CU items: thanks to delicious scraps, Tbugz, gunhild and polarfuchs. You can find their links in my sidebar.
This photo was a slide that I converted to a digital picture. The quality isn't that great, but I really love my converter because I can be assured I will have the pictures for a long time to come. It also converts negatives, which is pretty nice too. The only downfall to the converter is if your slide is too bright. I had one like that and it didn't come out at all.
Now that I have converted them to digi, I may feel safe enough to send my slides off to be developed into true photographs. I think that would be a nice pressie for my mom :)